Products
Measurement Systems
Géodésie Maintenance Services is the official distributor of V-STARS products in France and Belgium. We have been partners since 2003 with the American company GSI (Geodetics Systems Incorporated), manufacturer of V-STARS systems. We therefore ensure the distribution of these industrial photogrammetry systems, with the full range of systems supplied by GSI, such as INCA4 or DynaMo D12.
We are working on a new trifocal point projection system developed by our company.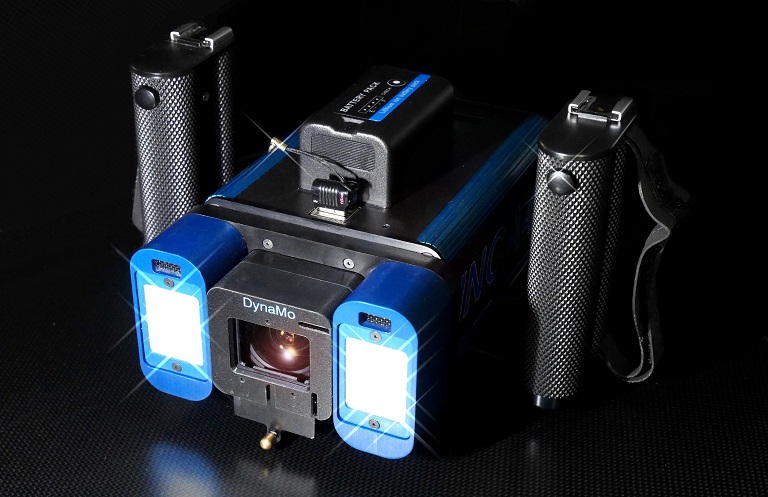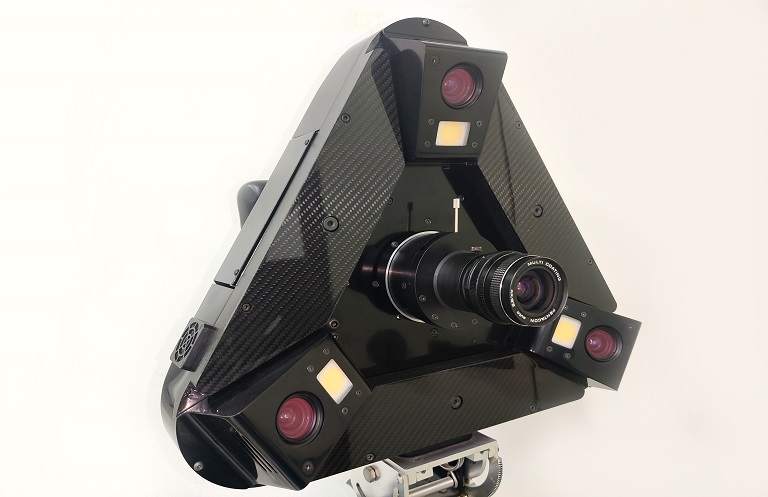 Metrology tools
Our company is distributing all the standard tools necessary for photogrammetry measurement: individual paper targets or on parts (Hubbs Machine U.S.A. targets), GSI coded targets, feature targets to measure hidden points, split bearings to interface laser and photogrammetry, retroreflective spheres, laser prisms or sphere mounts. Our know-how and our equipment also allow us to manufacture customed tools specially fitting to your application. All these non-standard tools are dimensionally controlled and certified by our company.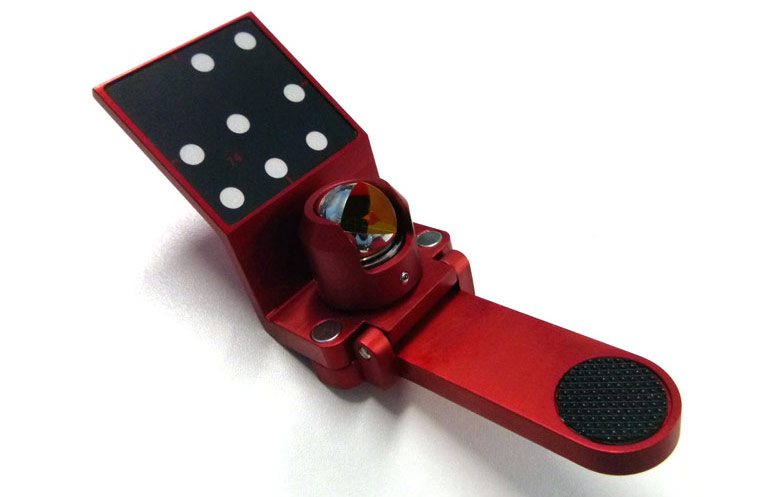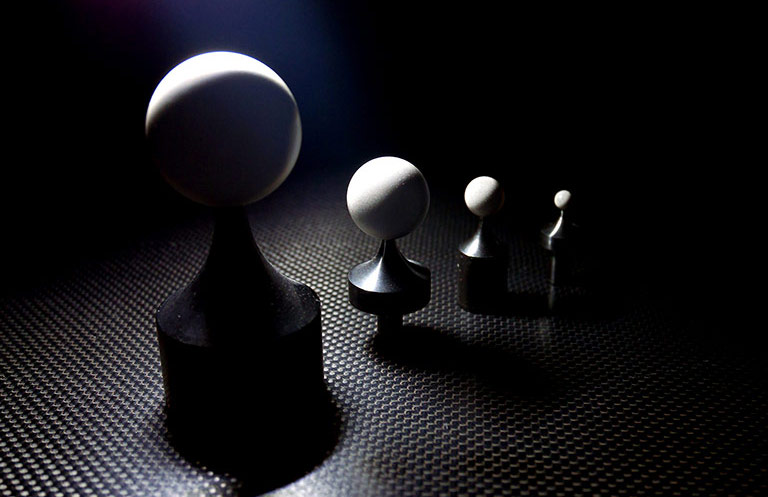 Equipements
GMS supplies all the equipment needed for the measurement with V-STARS photogrammetry systems. Some central measurement elements, such as the scale bar, are manufactured by our company. We therefore offer fully customizable carbon scale bars to respond to your needs. Carbon allows interesting properties of mechanical stability and low coefficient of thermal expansion. We also manufacture and distribute the ProSpot, a dot projector that can be coupled to the V-STARS system, and can project thousands of points.